The BDVF Experience
The BDVF Experience

The European Data Forum is a key European event for industry professionals, business developers, researchers, and policy makers to discuss the challenges and opportunities of the European data economy and data-driven innovation in Europe. Likewise, the BDVA Summit has quickly grown into a renowned event for all stakeholders in the European data economy. This year both events have been combined into the European Big Data Value Forum, organized by the Big Data Value Association partnering with the European Commission in the Big Data Value PPP. The European Big Data Value Forum (EBDVF http://www.european-big-data-value-forum.eu/) has been held in the Palais des Congrès of Versailles, France, from 21st to 23rd of November 2017 and has successfully attracted around 1000 participants.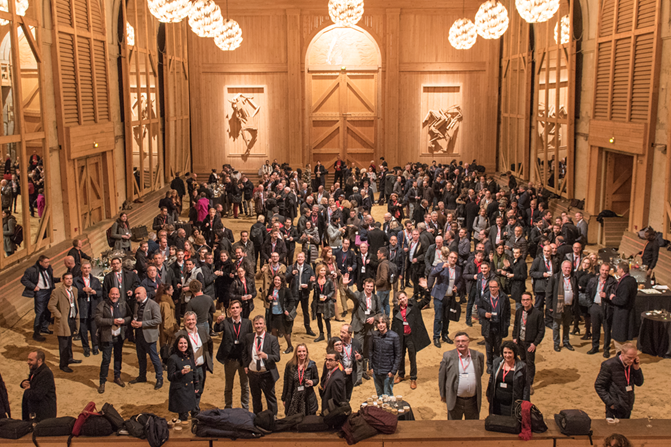 The main theme of the event has been "Trusted AI in Smart Industry". However, EBDVF has addressed a varied number of sectors and technological areas in line with the challenges of a data-driven economy. As data is now pervasive in personal, professional and industrial contexts more and more digital services make algorithmic-based decisions in several domains ranging from the processing of sensitive personal data to critical industrial embedded systems. This may be well the case of future services provided by Public Administrations as well as their suppliers and thus, transparency and accountability of such data-based algorithmic systems will become increasingly important for trust and reliability of those digital services. Nuria Oliver (Vodafone) pointed out interesting ideas on how to rely on data to define policies that help organizations to achieve sustainability goals as well as on how to measure the progress and achievements towards such goals. She also emphasized the challenges that these processes will bring.
Big Policy Canvas could not miss the opportunity to be present in this forum. It was one of the prominent projects in the exhibition area through the booth of the company Atos, where it attracted numerous visitors. But Big Policy Canvas is not yet another project. It could become an essential demonstrator or "lighthouse", as we call those projects that pave the way for others to follow…In a context where special attention is being paid to the adoption of big data technologies by industries in private sectors (with a focus on increased "economic" competitiveness"), we claim the relevance of engaging actively actors in the Public domain at different levels. Because leading by example is always the best marketing one could think about, we expect Big Policy Canvas to become a reference in the coming years and of course, to be one of the visible initiatives in the upcoming editions of the European Big Data Value Forum.
So, see all Big Policy Canvas followers in 2018 in Vienna!