Agenda for the BPC final event published!
Agenda for the BPC final event published!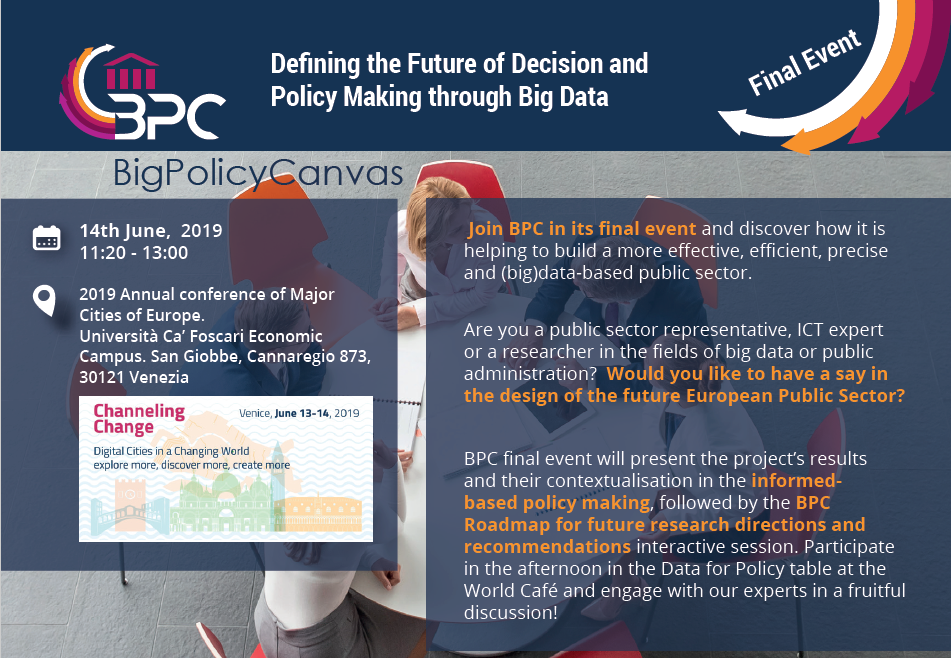 BPC final event is taking place next 14th June inside the Major Cities of Europe Conference, in Venice. We have prepared an interesting agenda to allow attendants share their views and engage with our experts in fruitful discussions around the BPC Roadmap for future research directions and recommendations.
Remember that we have a special conference price for you!
Workshop Agenda
11:20 Welcome and introduction to the project
- Contextualisation in the evidence-based policy making area
11:30 Presentation of the project's results
- Knowledge Base, Assessment Framework, Roadmap
11:50 BPC Experts Committee
- Nuria de Lama, Giuseppe A. Veltri, Gianluca Misuraca, Peter Parycek
12:00 Interactive session with the BPC Roadmap 
13:00 Closing
Looking forward to meeting you there!
Tags:
final event
workshop
Roadmap